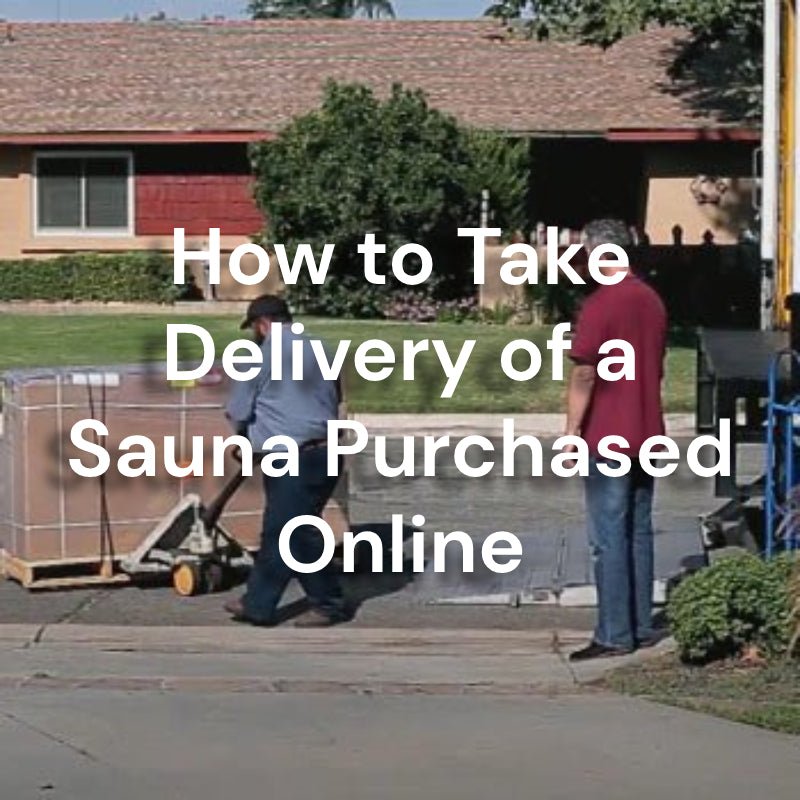 How to Take Delivery of a Sauna Purchased Online
When the day comes, how do I get ready to take delivery of my sauna?
When the day approaches for the delivery of your sauna, it's important to be prepared to ensure a smooth process. Here are some steps to follow in order to get ready for the delivery of your sauna:
Arrange Assistance if Needed: Sauna kits can be heavy and bulky, so it's advisable to have some additional help available on the delivery day. Coordinate with family members, friends, or neighbors who can assist in safely moving the shipment to its designated location.

Once Delivered, Inspect the Shipment: Once the sauna has been delivered, carefully inspect the packaging for any signs of damage. If there are visible signs of damage, note them and take pictures.
Good to know before taking delivery of your sauna/sauna kit:
Saunas will ship LTL (less-than-truckload).
Larger cabin saunas will ship via a flatbed truck.
Your sauna kit will be delivered on 1-2 pallets, depending on size.
These shipments require a delivery appointment, which the carrier will call to schedule with you. It will not just show up at your door one day. You will be informed through the full delivery process.
Delivery includes a liftgate service (the delivery driver will lower the pallet(s) to the ground for you).
Delivery is curbside only, which means that the carrier will not carry the shipment to your door but leave it by your driveway, garage, or similar. (If you want, you can add white glove service with the carrier – contact us before ordering, or contact us or the carrier after ordering and inform them. Door-to-door (white glove) service will be an extra charge, so make sure you ask the carrier what they charge for this service.)
Here's what taking delivery of your sauna kit can look like: